Varun Dhawan is one Bollywood star who is not letting the lockdown disrupt his workout routine. While we have seen him flexing his muscles in a couple of high-intensity workouts, it now seems like the fitness enthusiast is incorporating Yoga into his daily workout routine.
With all that heavy lifting putting a strain on his chiselled physique, it's no wonder that the hunk is turning to the age-old practice to relax his mind and body. This time around, Varun took to his handle to share photos of himself working on stretching his back muscles.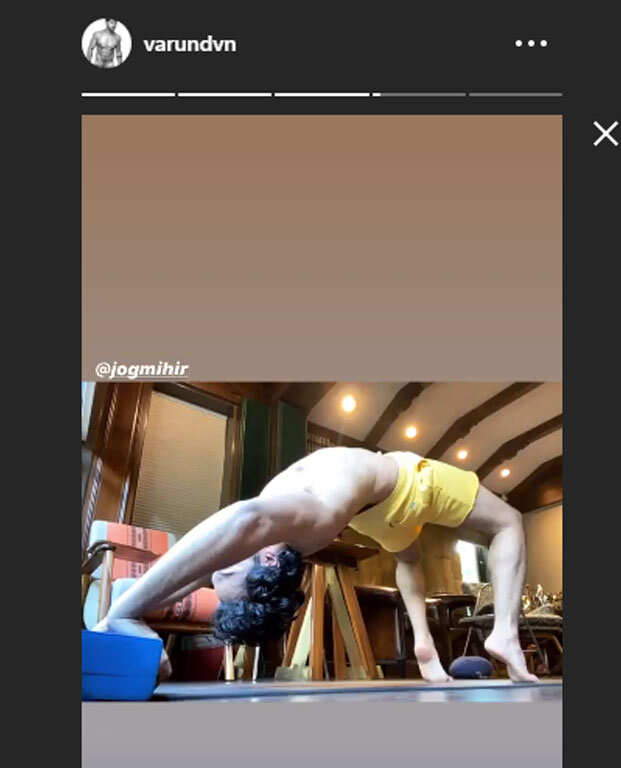 After what seemed to be another tiring workout, the actor posed shirtless for a swoon-worthy photo on his yoga mat.
On the work front, Varun is awaiting the release of his next film 'Cooli No. 1', co-starring Sara Ali Khan. Although the actor recently shared a new poster of the film, he has yet to announce the big release date.
Initially set for a May 1 release, the makers reportedly chose to wait it out and have a traditional theatrical release for the film.